Showcase your property in its best light
At Capvista we offer high-quality daytime and twilight photography services.
We aim to deliver the best images possible with a great turn around so you can quickly and efficiently promote your listing online.
Property Videography Services
Great for small properties usually under 100m2. Delivering 10 images.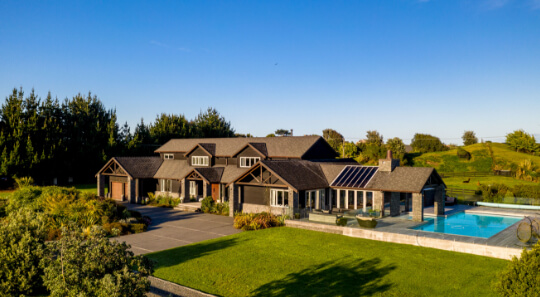 Our most popular service, suiting properties over 100m2. Delivering 20-30 images.
Booking a property shoot is as easy as 1-2-3.
Email the team or call Hayden on 0210636037.
We'll arrange a suitable time for both parties to shoot the property.
You'll receive a confirmation email, and we'll see you at the shoot.

Hayden, thanks so much for helping to bring our property video vision to fruition. Our clients love the way we are able to represent their homes in video - with it we can tell a story that just couldn't be achieved via other media types. Great work and great consistency. Keep up the great work.
Mike Voyle
Voyle&Co

Thanks Hayden for the excellent work you do to promote our properties. The work you do is always of a high standard.
Hayden is always updating his camera gear and keeping up to date with new technology to ensure we can continue to market our homes to a high standard. Highly recommend Capvista!
Mel Troy
Clark&Co Realty

Thank you so much, Hayden, for taking such wonderful photos and video of our house. You really understood what we wanted to capture and we couldn't be happier. You even went the extra mile and helped tidy up one of the rooms. Excellent service!
Linda Cunningham
Private Seller

I'm really impressed with Capvista's services, and the end product has been fantastic. The photos are bright and crisp, and the video came together really really well.
Peter Ware
Voyle&Co
Subscribe to our newsletter